Education is the key to future success. Our scholarships lend a hand.
Youth today face challenges, but those in foster care can face even greater challenges. It can be difficult to find direction and know how to navigate an increasingly complicated education sector, but our staff works with them every step of the way. We offer support and encouragement as these young people work to set goals and pursue studies that interest them and, ultimately, will benefit them in the long run.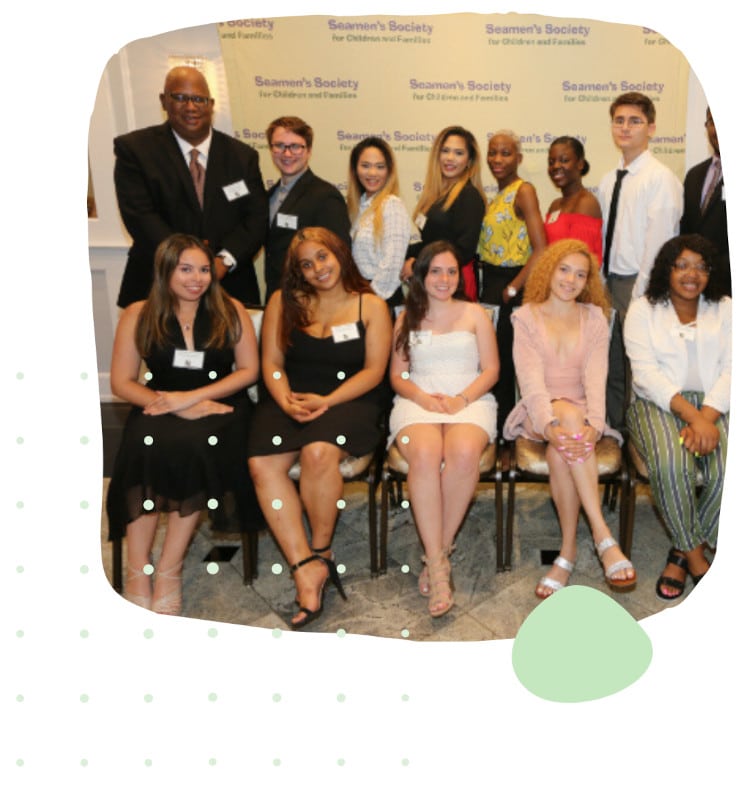 An incredibly important part of the support our youth can receive for college is financial, powered by our committed donors. Our scholarship program provides awards to students attending college or vocational school. Since 1998, we have provided 224 scholarships totaling more than $300,000.
In 2021, we awarded 18 scholarships to young men and women with a wide array of passions and interests. Their majors range from liberal arts to engineering to nursing. Our 2021 recipients attend more than a dozen different colleges.
Read about our 2021 College Scholarship Virtual Celebration.
At our most recent scholarship dinner, in 2019, one scholarship recipient shared, "I want to take advantage of the opportunities I've been given so I can achieve my original goal and continue to prove that negative cycles can be replaced with positive ones, and I truly believe that attending college is a huge step in the right direction to get me to where I want to be."
In 2021, by supporting our 175th Anniversary Campaign, you also will be supporting our scholarship program.
Below are some of the colleges and vocational schools our students are enrolled in:
American Academy/McAllister Institute of Funeral Service
Borough of Manhattan Community College
Boston College
College of Staten Island
CUNY Guttman Community College
CUNY School of Professional Studies
Drew University
John Jay College
Medgar Evers College
NYC College of Technology
Pace University
SUNY Fredonia'
SUNY Oneonta
University at Buffalo
Wagner College
We wish to thank and acknowledge the following individuals and organizations for making our 2021 scholarships possible, in addition to anonymous contributors:
Suzanne & Paul Ainslie
Lawrell Arnold
BDO USA LTD
Mr. Albert R. Cauz & Dr. Bridget K. McCabe & Family
Community Care Rx
Foster and Adoptive Parents Association – Brooklyn
The Lobaido Family
Lynne C. Persing
Dr. Leslie & Louise Petosa
Seamen's Society Board of Trustees
South Shore Kiwanis Club
Staten Island Foundation
The Stephen Siller Tunnel to Towers Foundation
Lee and Lisa Stephens III
USI Insurance Services
Our Legacy Society was created to enable individuals to support the Scholarship Fund without creating an individual named scholarship of their own. All contributions go into a single fund to create a Legacy Society Scholarship for our recipients. To become a member of the Legacy Society, donate today — knowing that your investment in a promising young adult has the power to change his or her future. We thank all the individuals and organizations who have supported our Legacy Society scholarships.