Foster Care and Adoption Services
Seamen's Society is committed to strengthening and reunifying families. 
To do so, our Foster Care team focuses on collaboration, transparency, and understanding in the support they offer to children and families. This is especially important in working with parents to strengthen the family bond.  
How does Seamen's Society help families in the Foster Care System?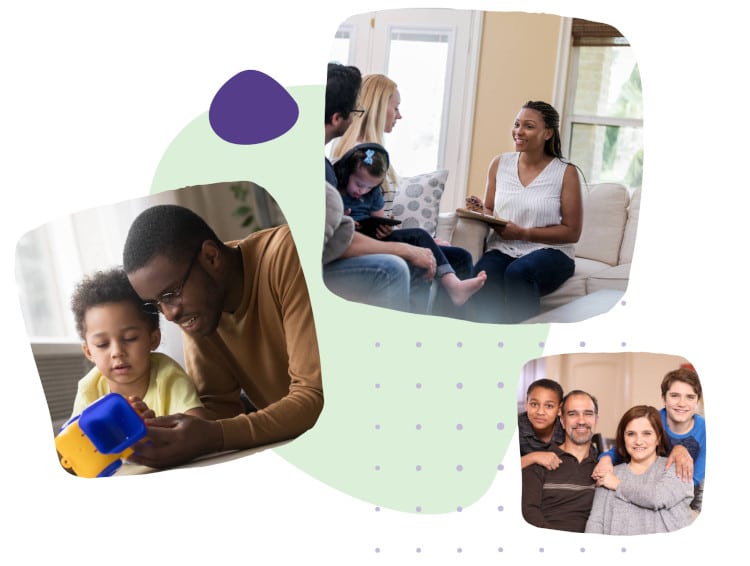 The Foster Care system is complex. It is not surprising that families can find it challenging to navigate. That's why our team supports families every step of the way, ensuring that families can collectively thrive. Our ultimate goal is family reunification. 
Our approach is comprehensive and holistic. Assistance is provided at every possible touchpoint, including:
Community partnerships and on-site staff support to ensure children's medical and behavioral health needs are attended to. 

Monitoring academic performance for children, including identifying and removing any barriers to their success.  

Matching youth with mentors and coaches who help them build the skills needed to live independently. 

Working closely with moms and dads to ease the transition and foster positive, frequent contact with their children — and ensure access to services and support reunification from day one.  

Walking family members through each step of the process towards becoming a Foster Parent, ensuring that they have the support needed when they step up to be there for a child in our care.  

Supporting community members who have made the commitment to parent and be there for a child in our care, with help on everything from licensing to adoption.